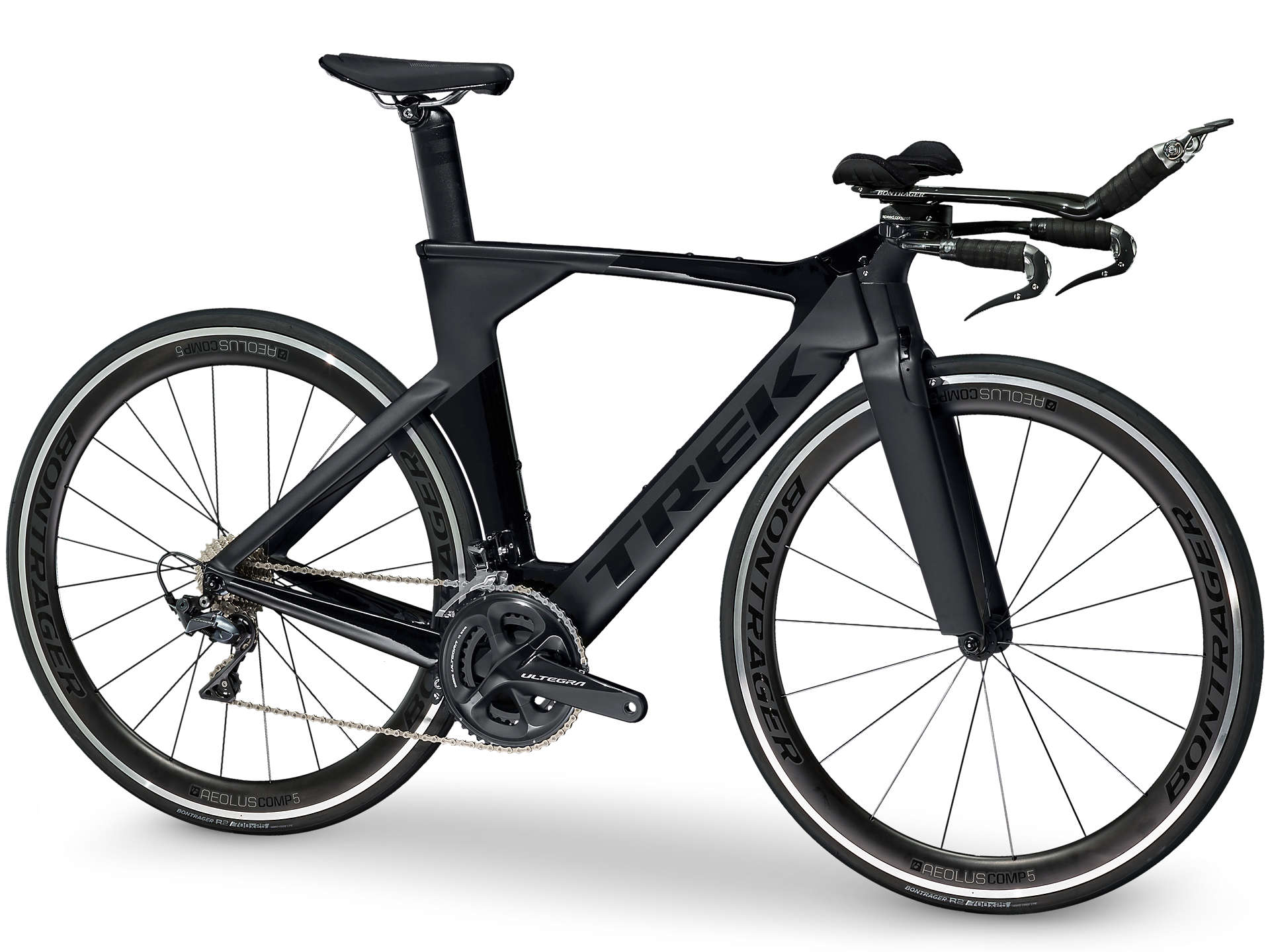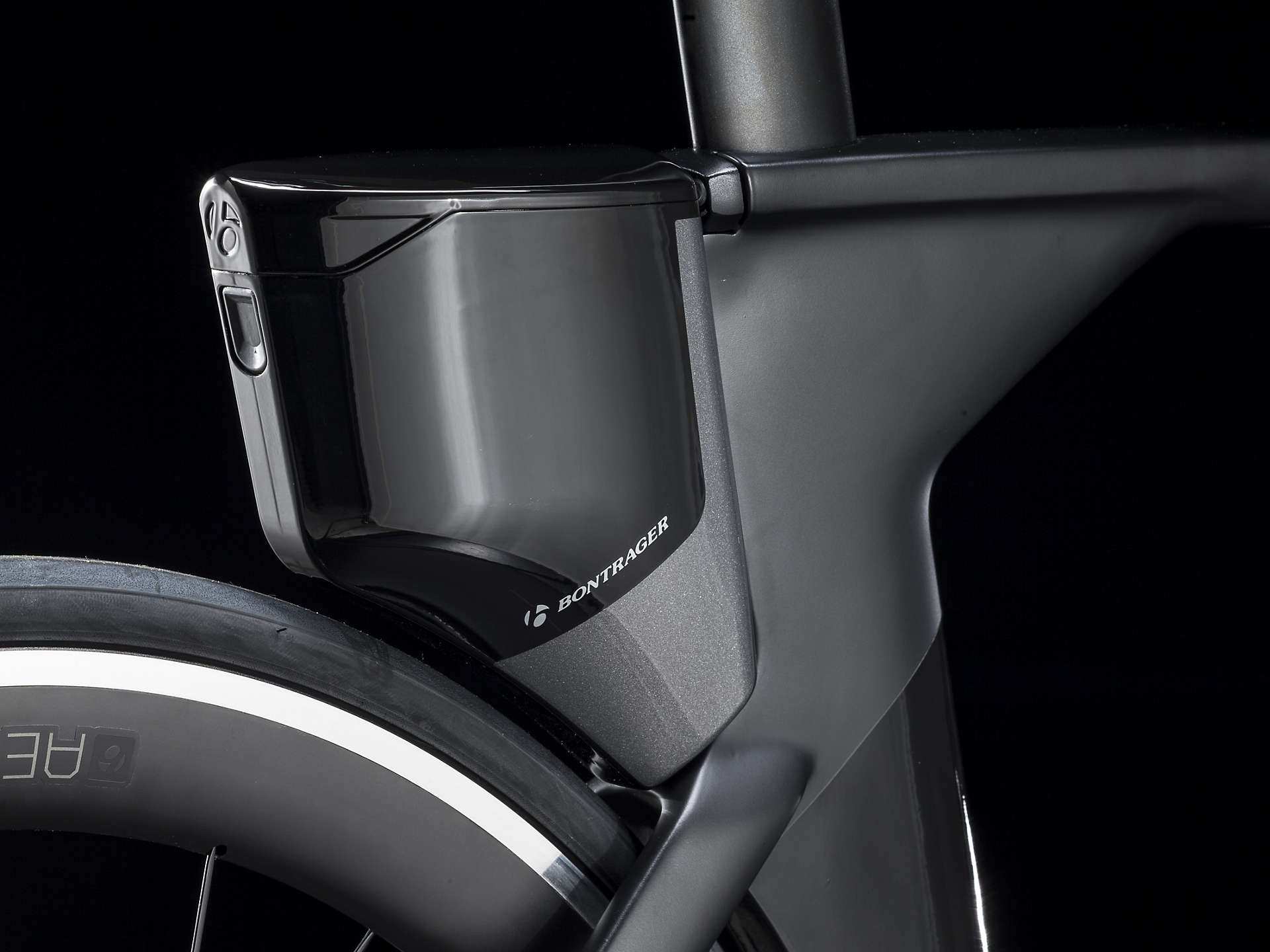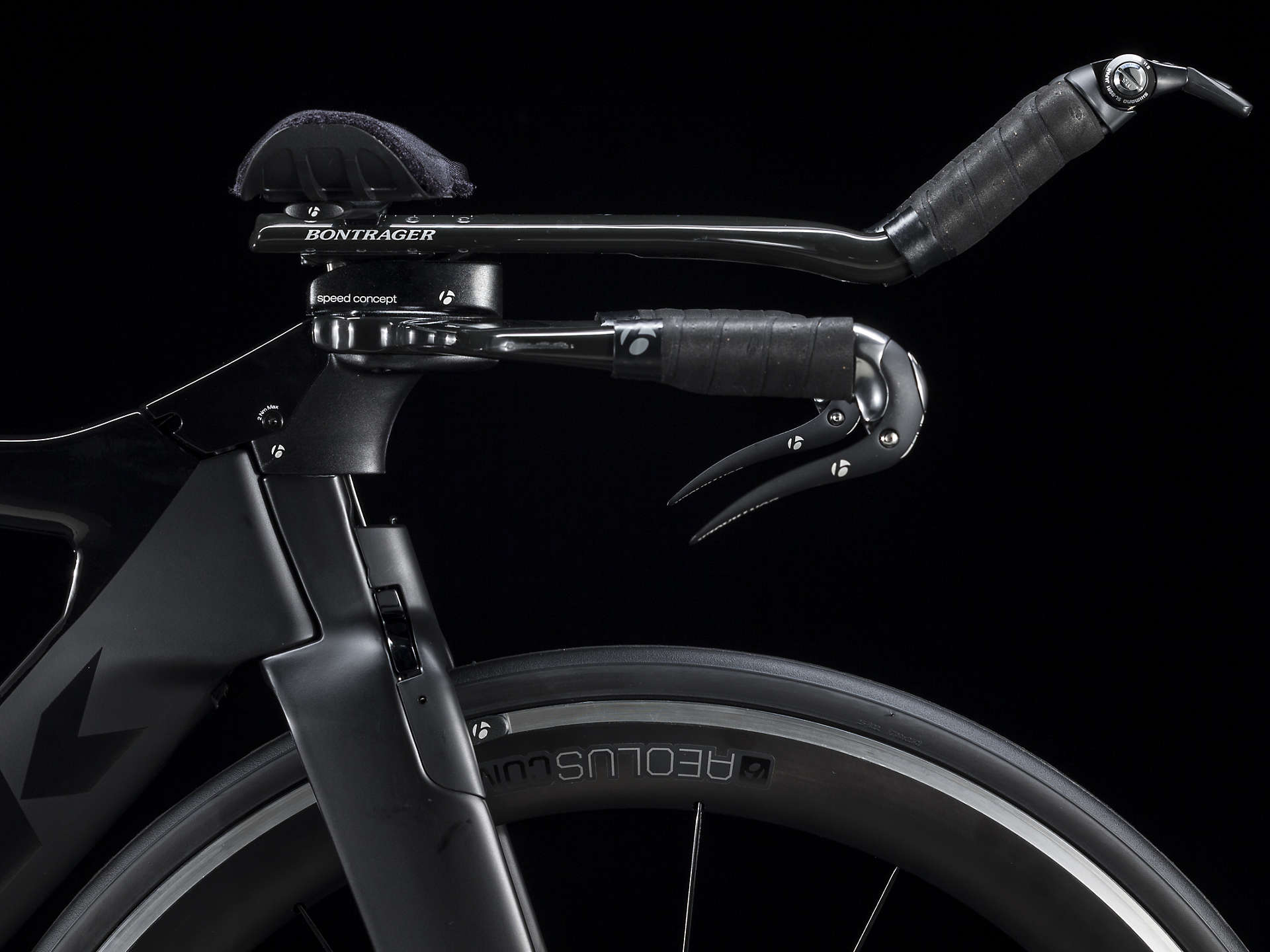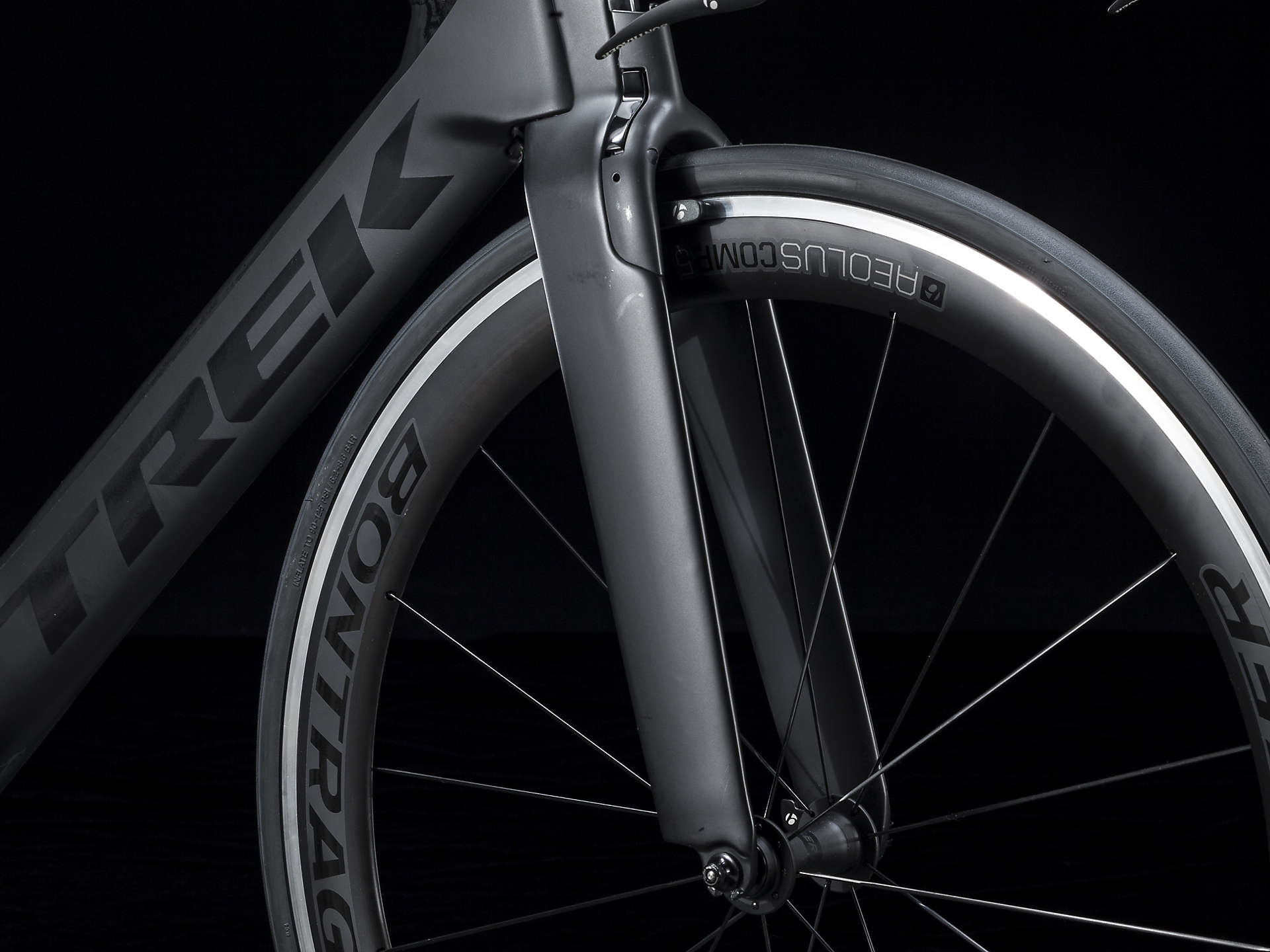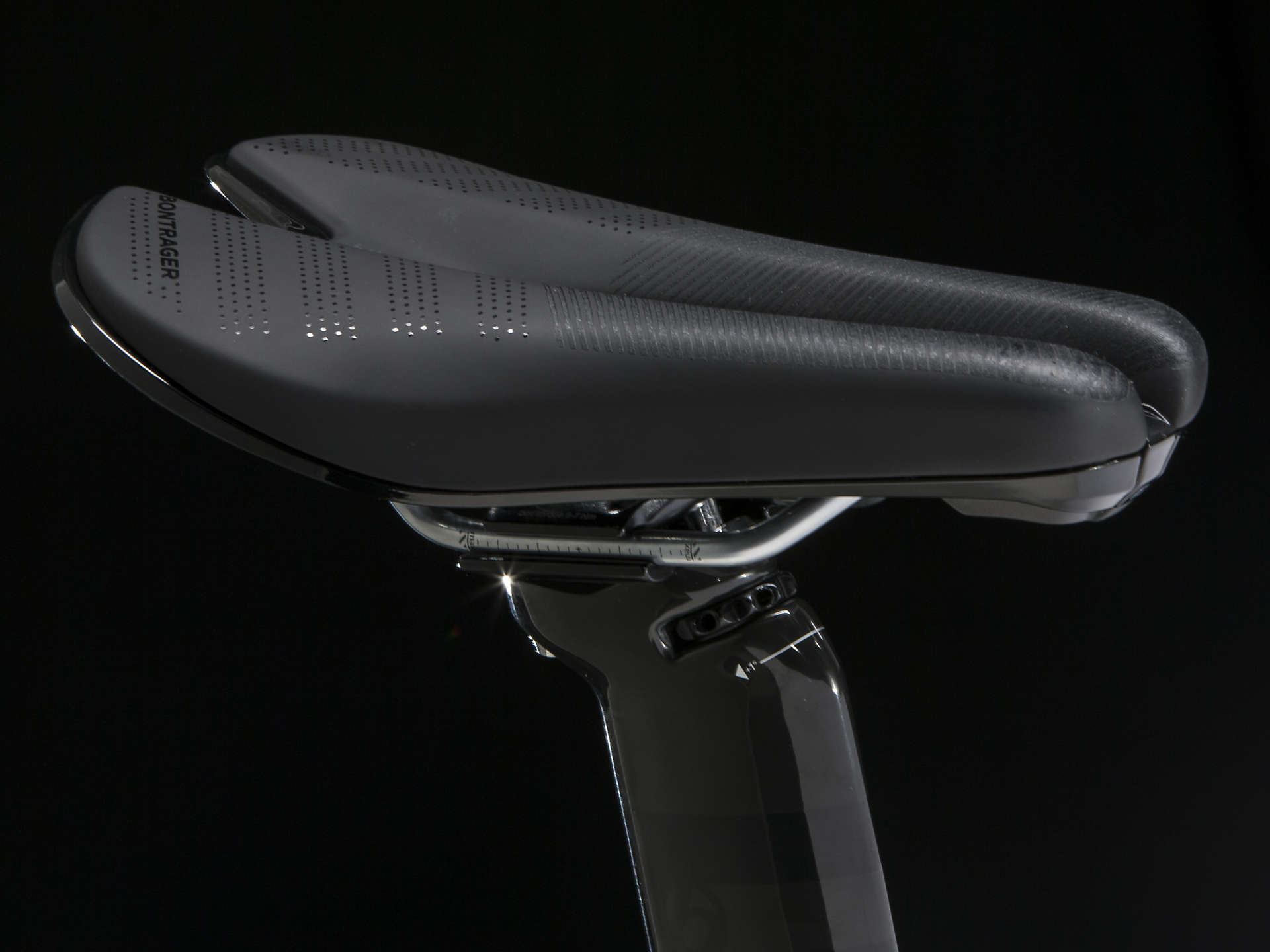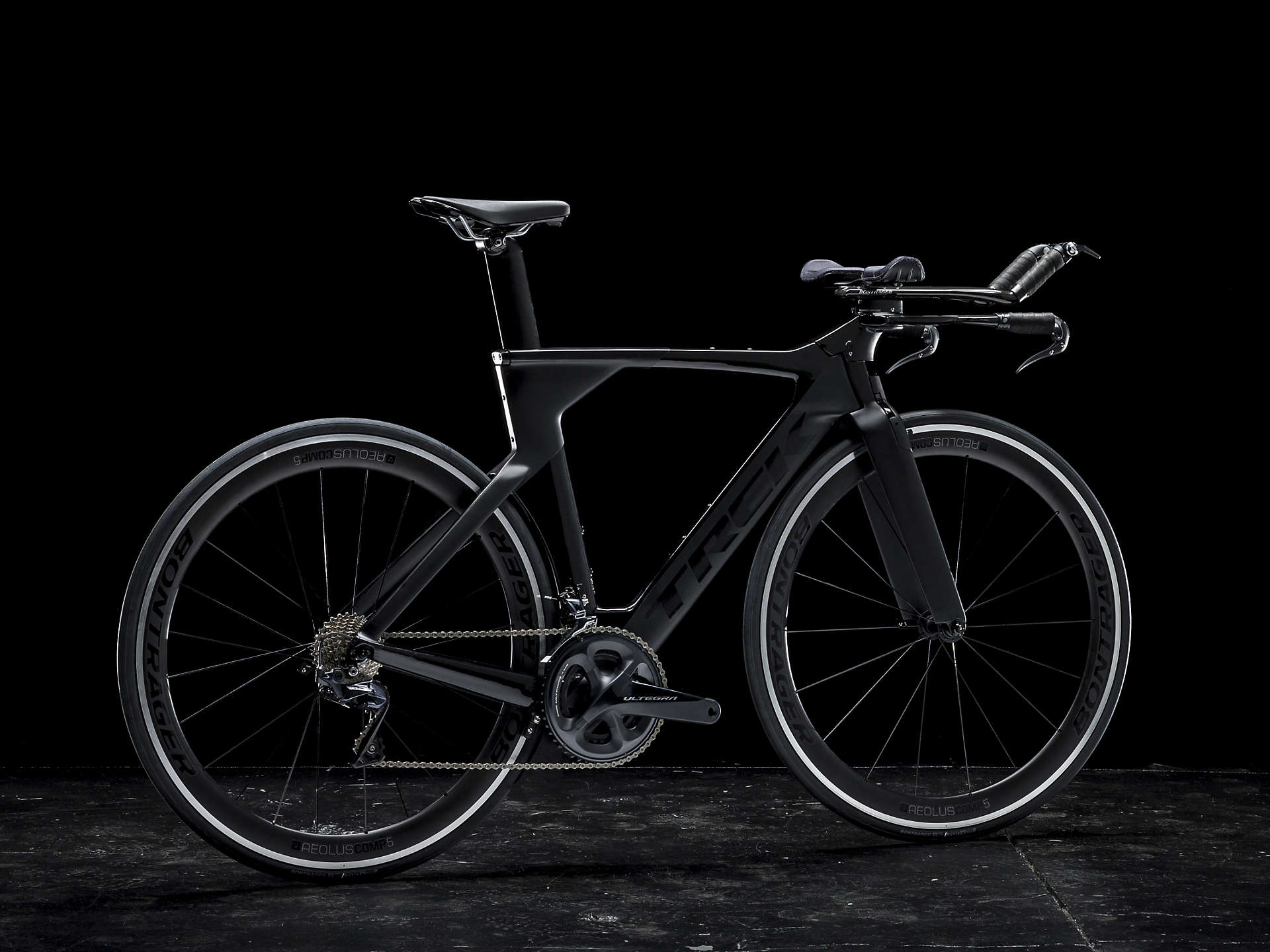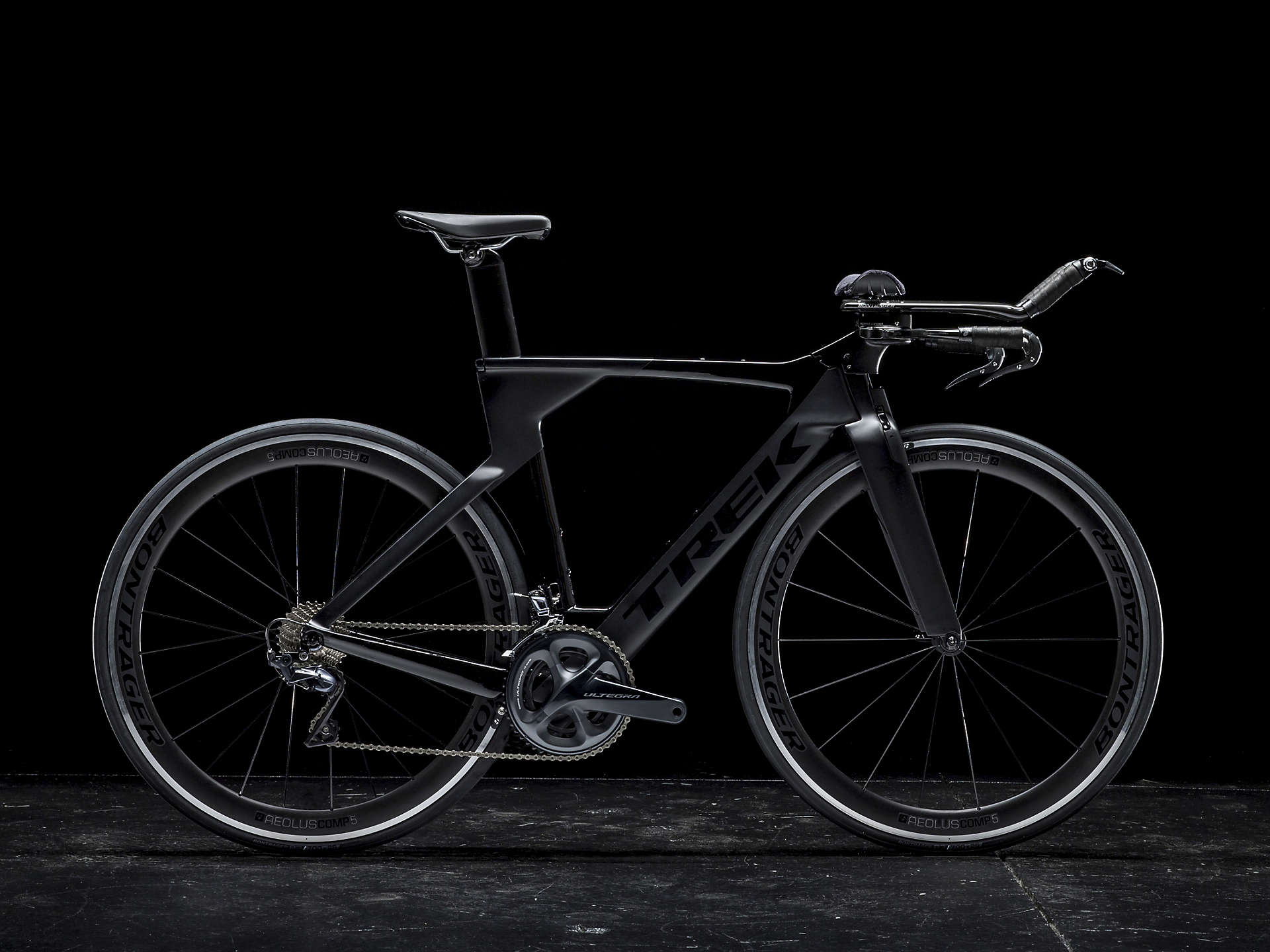 Speed Concept
Speed Concept is a lot of things, but above all, it's fast. It's our most aerodynamic bike, which makes it an ideal triathlon bike and a great choice for TT enthusiasts who know every second matters. Plus, it's an exceptional value: adjustability, integration, customisation options, carbon aero wheels and an 11-speed drivetrain – all in a super aero bike built for flat-out speed.
It's right for you if...
You're out to win and you're looking for the aero advantage other triathlon bikes simply can't provide. You understand fit is a crucial part of going fast and you want a bike that's infinitely customisable to your perfect aero position.
The tech you get
Lightweight 500 Series OCLV Carbon frame, drag-reducing Kammtail Virtual Foil (KVF) tube shaping, Speed Concept full foil carbon fork, full Shimano Ultegra 11-speed drivetrain with Dura-Ace bar end shifters, Bontrager Speed Limit integrated brake set, fully integrated handlebar and stem, Bontrager Hilo Comp triathlon-specific saddle for an aggressive and aero position, and aerodynamic Bontrager Aeolus Comp OCLV Carbon TLR wheels.
The final word
When you ride Speed Concept, you're gonna go fast.A lightweight carbon frame, aero tube shaping, carbon wheels and an 11-speed Shimano Ultegra drivetrain mean speed and efficiency where it counts. Triathletes, time trialists, general speed demons – this one's for you.
1 - It's a triathlon superbike that's proven to be the fastest in the wind tunnel
2 - PRs are for breaking, and Speed Concept is the bike designed to put you closer to whatever goal you've set for yourself, whether that's a faster bike split or a new speed record
3 - Make it yours: it's fully customisable through Project One
4 - Speed Concept is easy to adjust and comes in an extended size range, which means that every rider can find their fastest, most dialled fit
5 - Easy build, easy travel: fast assembly makes it easier to travel to races
Specifications
Frameset
Frame - 500 Series OCLV Carbon, KVF (Kammtail Virtual Foil) tube shape, BB90, Speed Fin compatible, DuoTrap compatible, SC Draft Box 2 and SC Speed Box compatible
Fork - SC full foil carbon, integrated brake and stem
Wheels
Wheels - Bontrager Aeolus Comp Tubeless Ready
Tyres - Bontrager R2 Hard-Case Lite, 700x25c
Max tyre size25 - c Bontrager tyres (with at least 4 mm of clearance to frame)
Drivetrain
Shifters - Shimano Dura-Ace bar end, 11 speed
Front derailleur - Shimano Ultegra, braze-on
Rear derailleur - Shimano Ultegra
Crank - Shimano Ultegra, 50/34 (compact)
Bottom bracket - BB90
Cassette - Shimano Ultegra, 11-28, 11-speed
Chain - Shimano Ultegra
Components
Saddle - Bontrager Hilo Comp, chromoly rails
Seatpost - Bontrager Speed Concept Race Lite, alloy, +/-20 mm offset
Handlebar - Bontrager Speed Concept KVF aero bar, carbon, direct mount, UCI legal
Grips - Bontrager tape
Stem - Bontrager Speed Concept, direct mount
Head set - Integrated, sealed bearings
Brake set - Bontrager Speed Limit integrated, Bontrager Race lite aero levers
Weight
Weight - M - 8.96 kg / 19.76 lbs
Weight limit - This bike has a maximum total weight limit (combined weight of bicycle, rider and cargo) of 125 kg (275 lb).