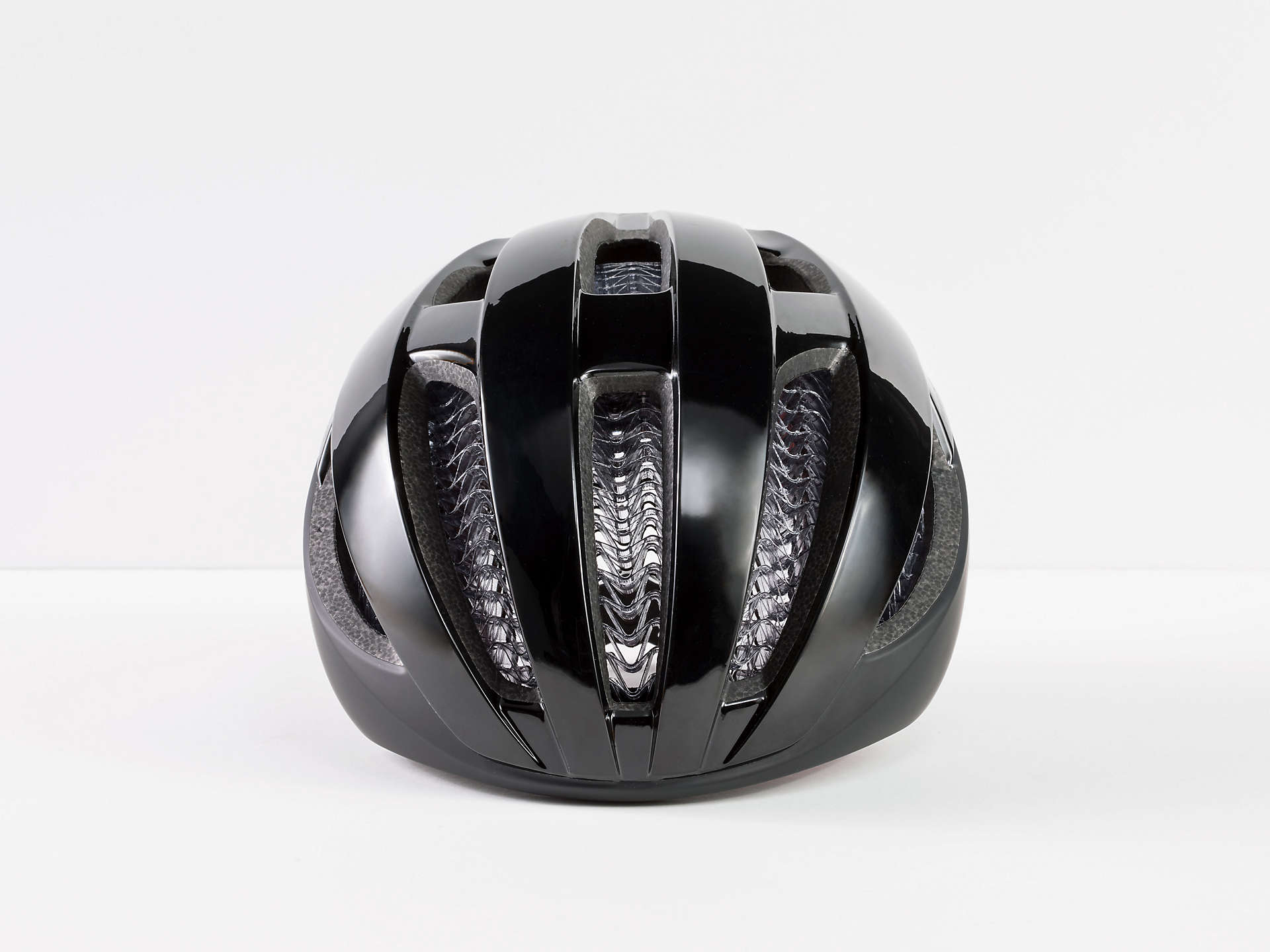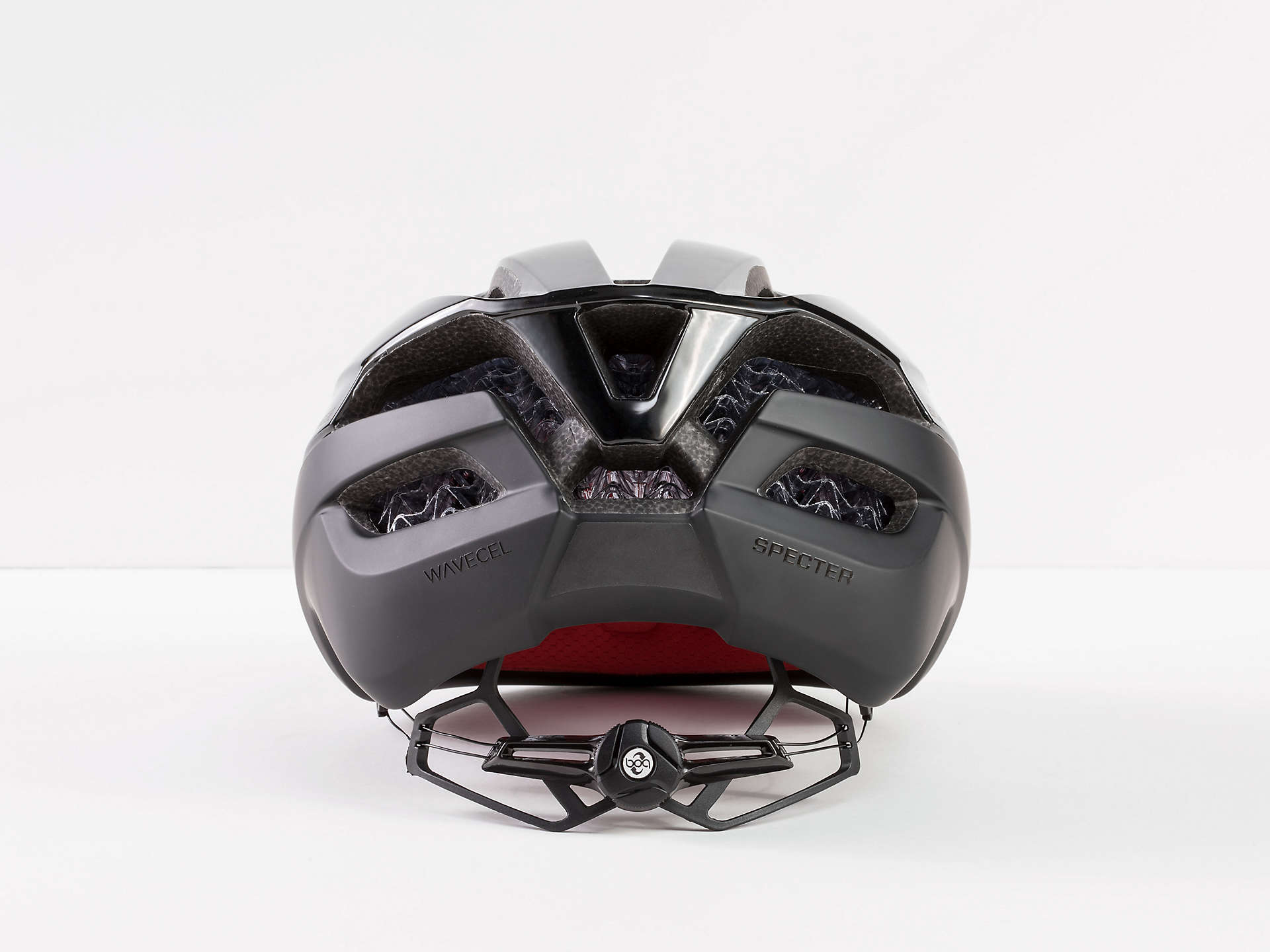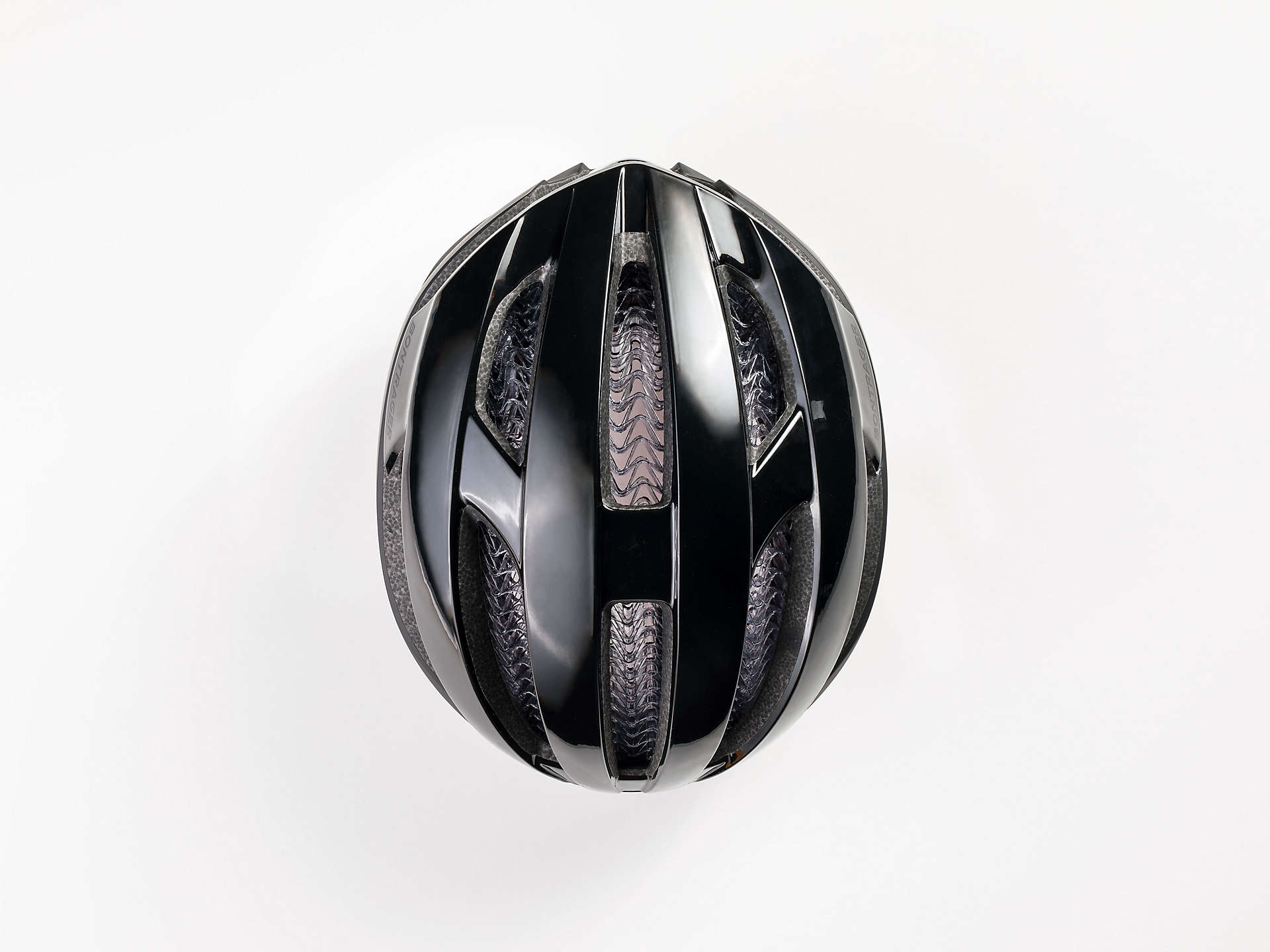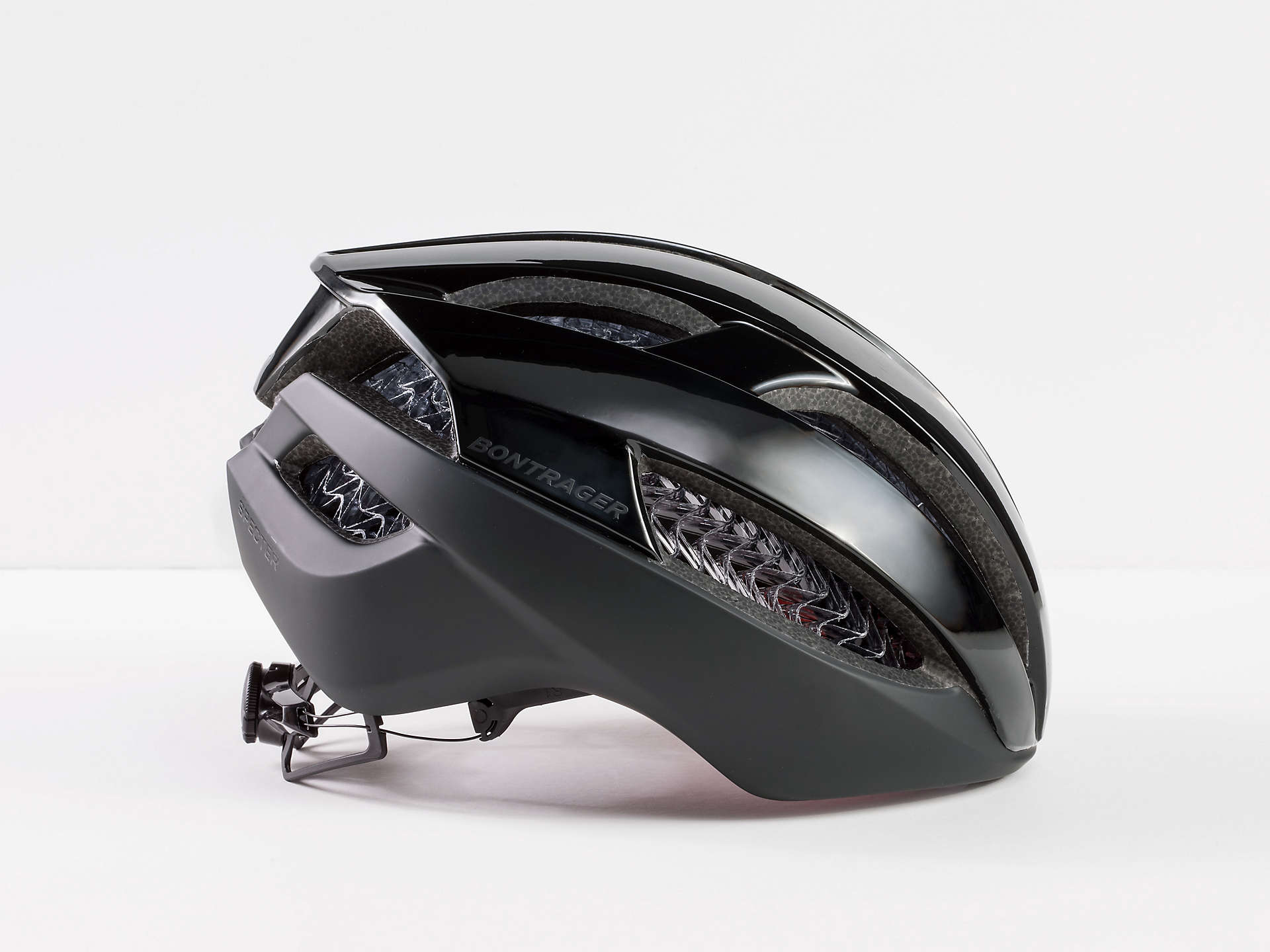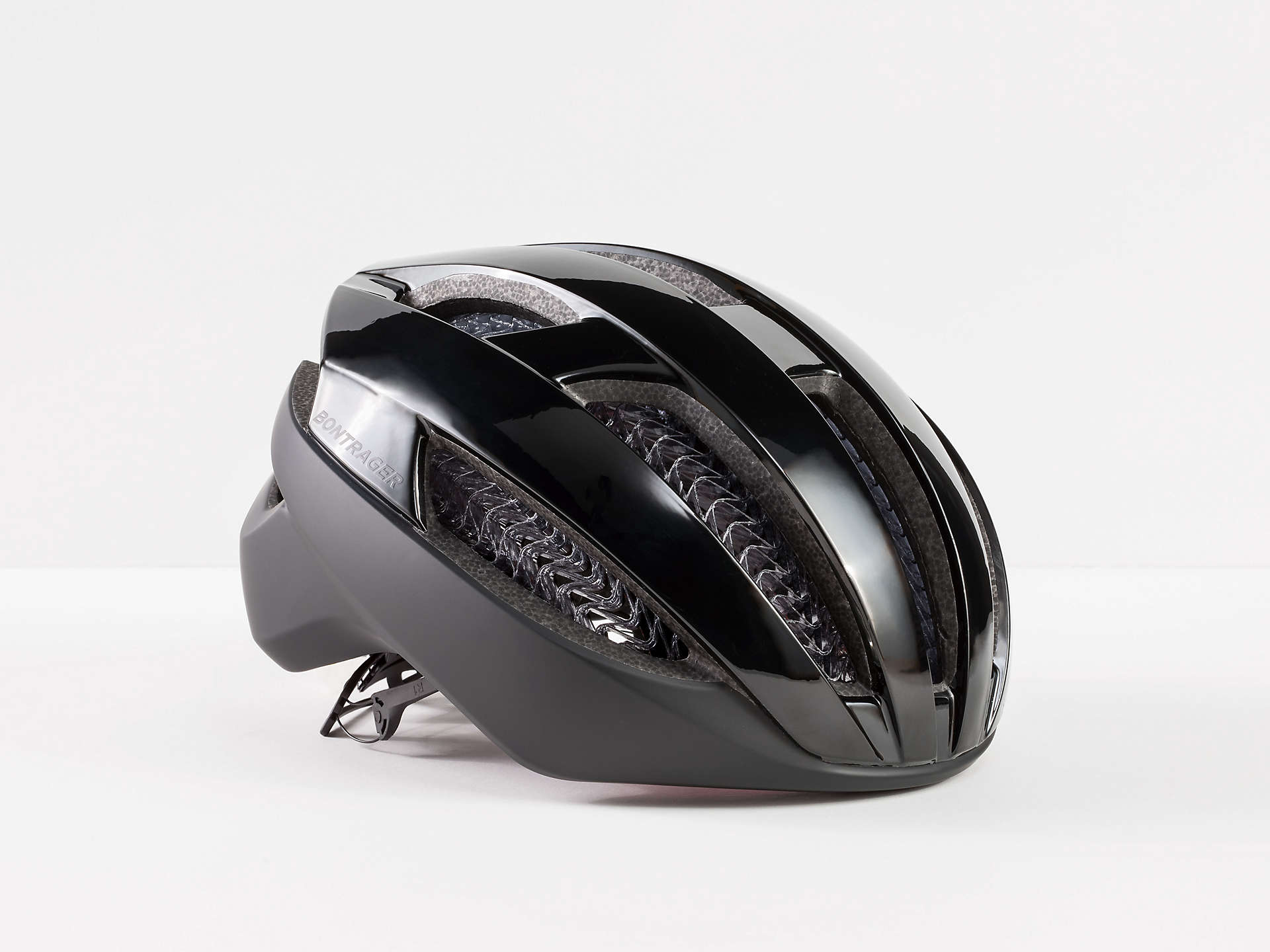 Bontrager Specter WaveCel Road Bike Helmet
A lightweight, breathable cycling helmet for all types of riding with the advanced protection of WaveCel technology.
A major advancement in the protection against cycling-related head injuries
Take your protection to the next level. Bontrager Specter WaveCel offers the best in versatility and comfort for everyday rides on roads, trails, gravel, and more. From dirt to pavement, fast or slow, this new wave of protection delivers the confidence you need anywhere you ride or race.
WaveCel is a collapsible cellular structure that lines the inside of the helmet. This Bontrager-exclusive technology disrupts the safety standards the industry has accepted for over 30 years.
Product details
1 - WaveCel advanced helmet technology
2 - The Boa® System lets you easily secure and adjust helmet fit with just one hand
3 - Fidlock magnetic buckle fastens effortlessly for a quick, secure fit
4 - Highly ventilated design offers more airflow to keep you cool
5 - Soft, comfortable, moisture-wicking, and washable helmet pads
6 - Reflective elements on back of helmet offer enhanced visibility to be seen
7 - Crash Replacement Guarantee provides a free helmet replacement if involved in a crash within the first year of ownership
What is WaveCel?
WaveCel is a collapsible cellular structure that lines the inside of your helmet. It works like a crumple zone that absorbs the force of an impact before it reaches your head. Read the study to learn more. You'll never want to ride anything else again.
Virginia Tech validation
All WaveCel helmets received the highest rating from Virginia Tech's third-party testing facility. This unbiased assessment proved Bontrager's WaveCel helmets to be among the highest level of protection available to cyclists with a 5-STAR rating.
Cooler than cool
WaveCel keeps you cooler. It minimizes traditional heat-capturing EPS foam and sits perpendicular to the helmet, allowing for more air flow to your forehead and temples. These areas of your head are the most perceptive regions for cooling.