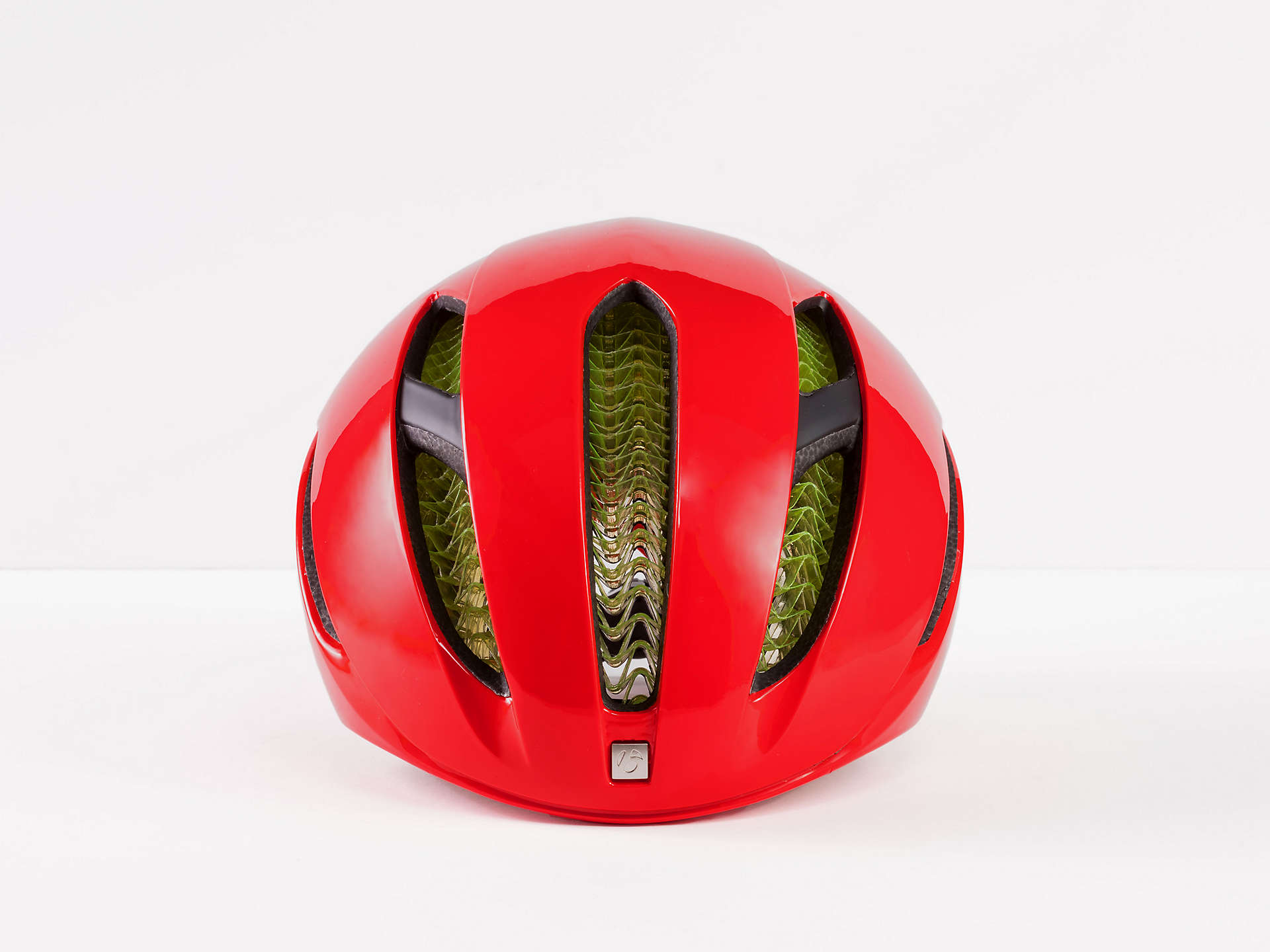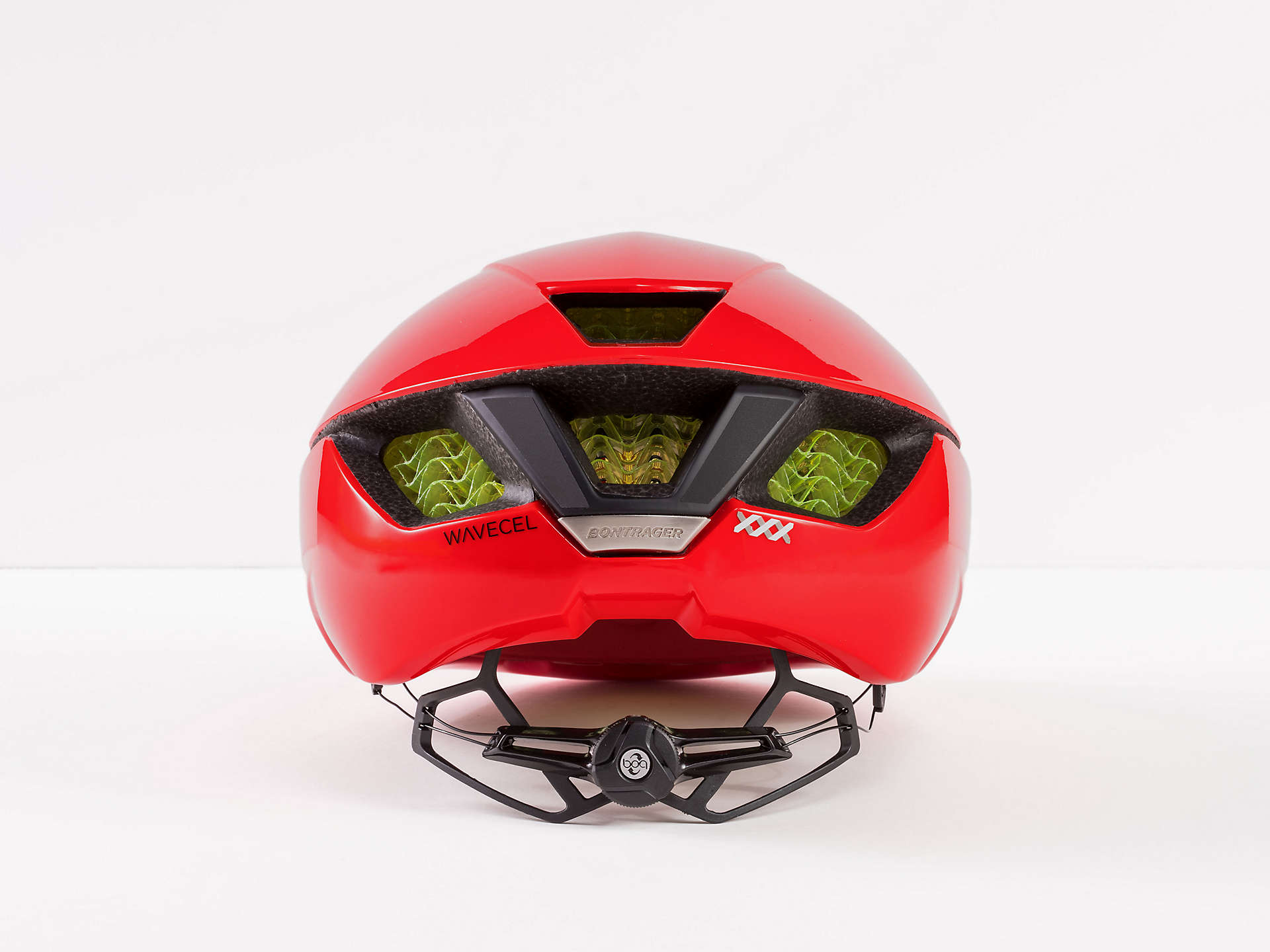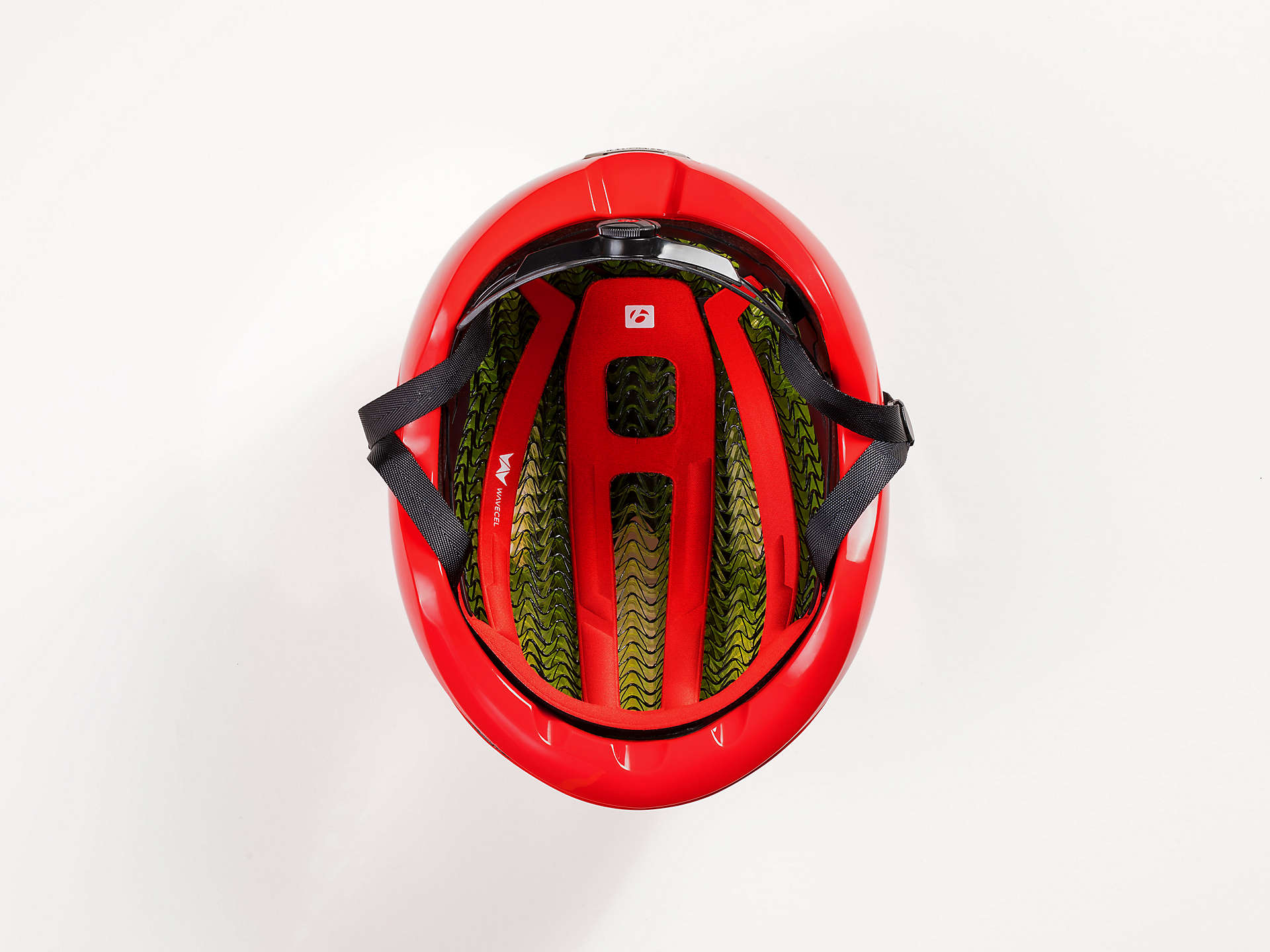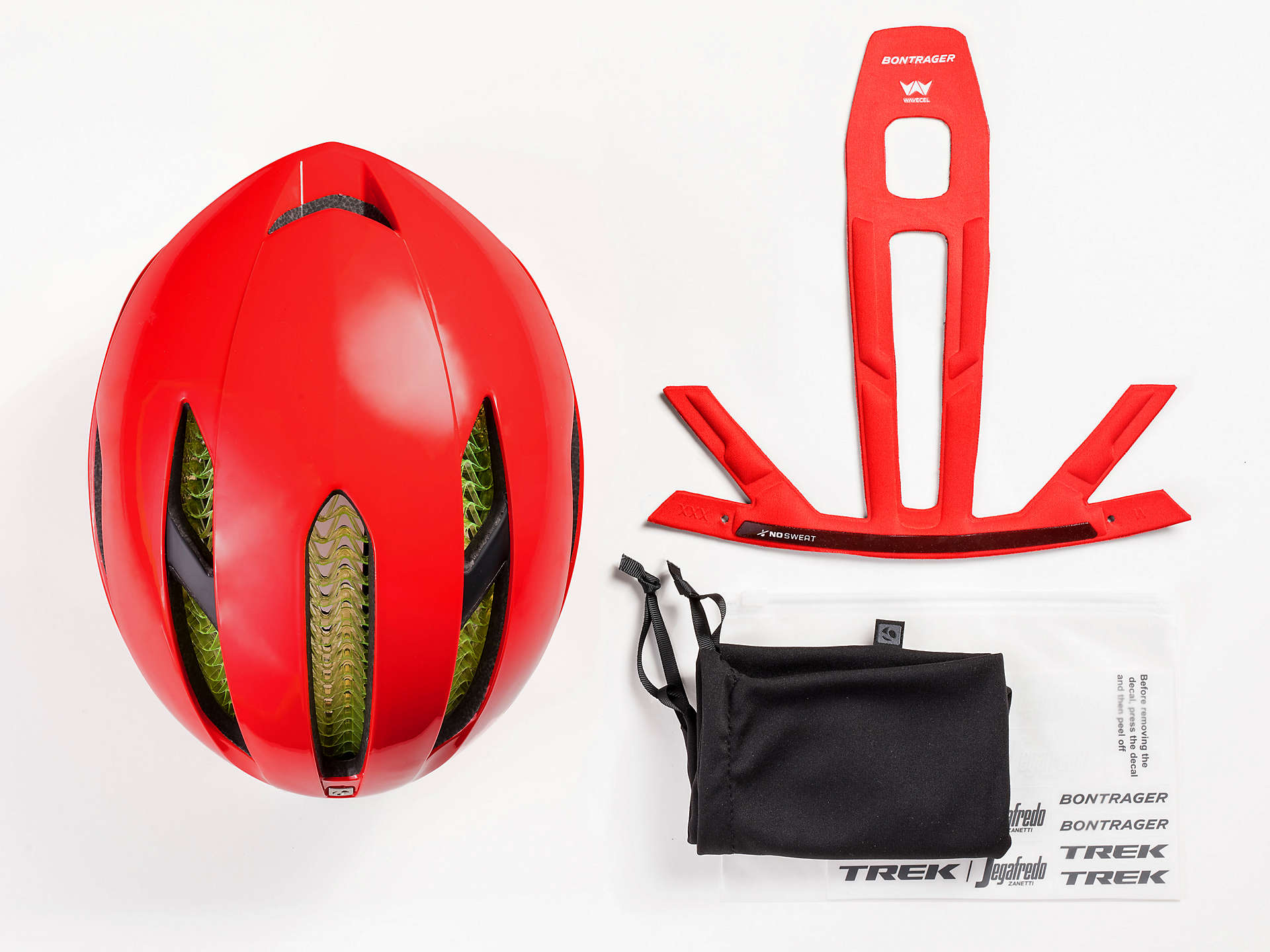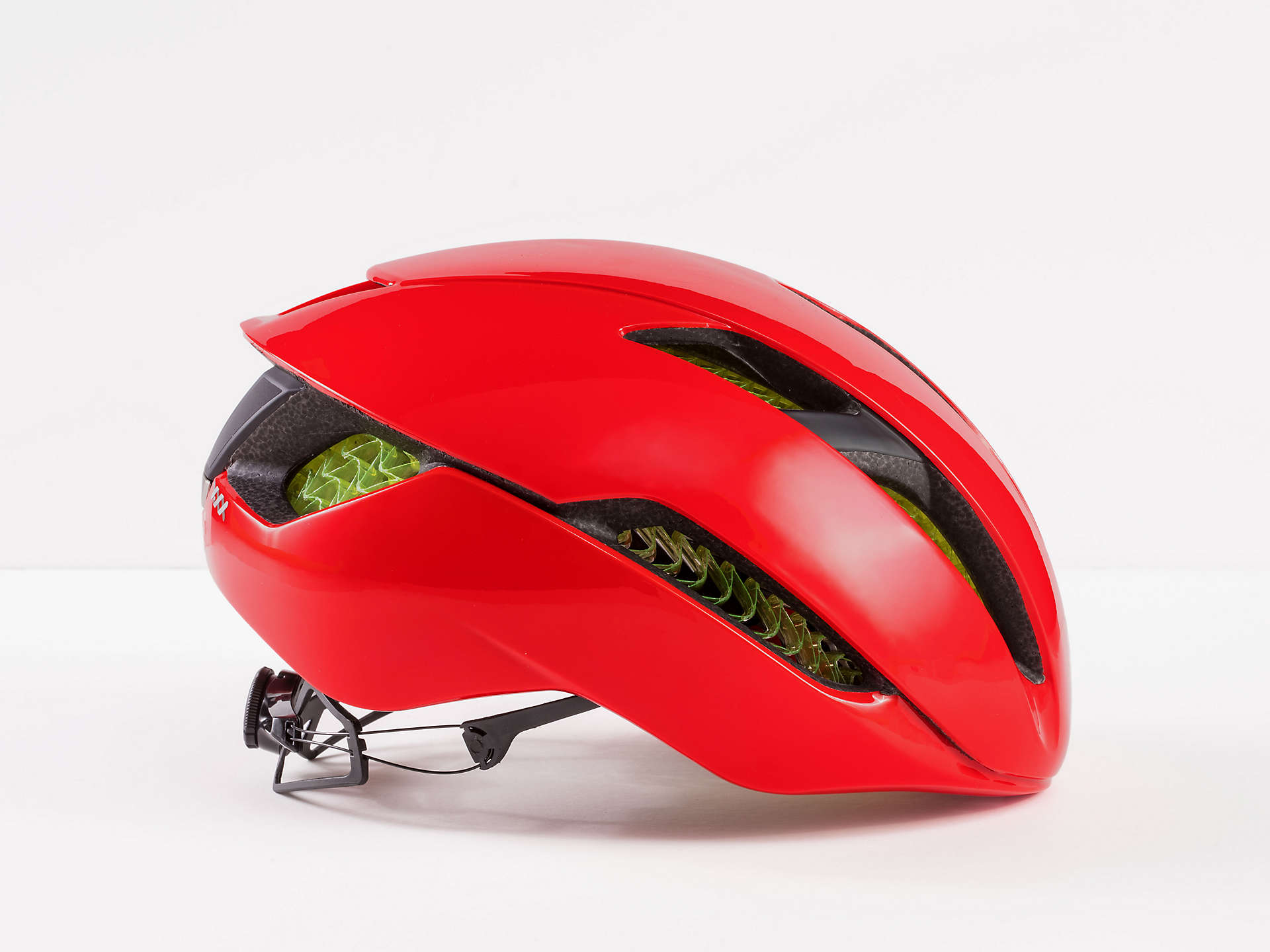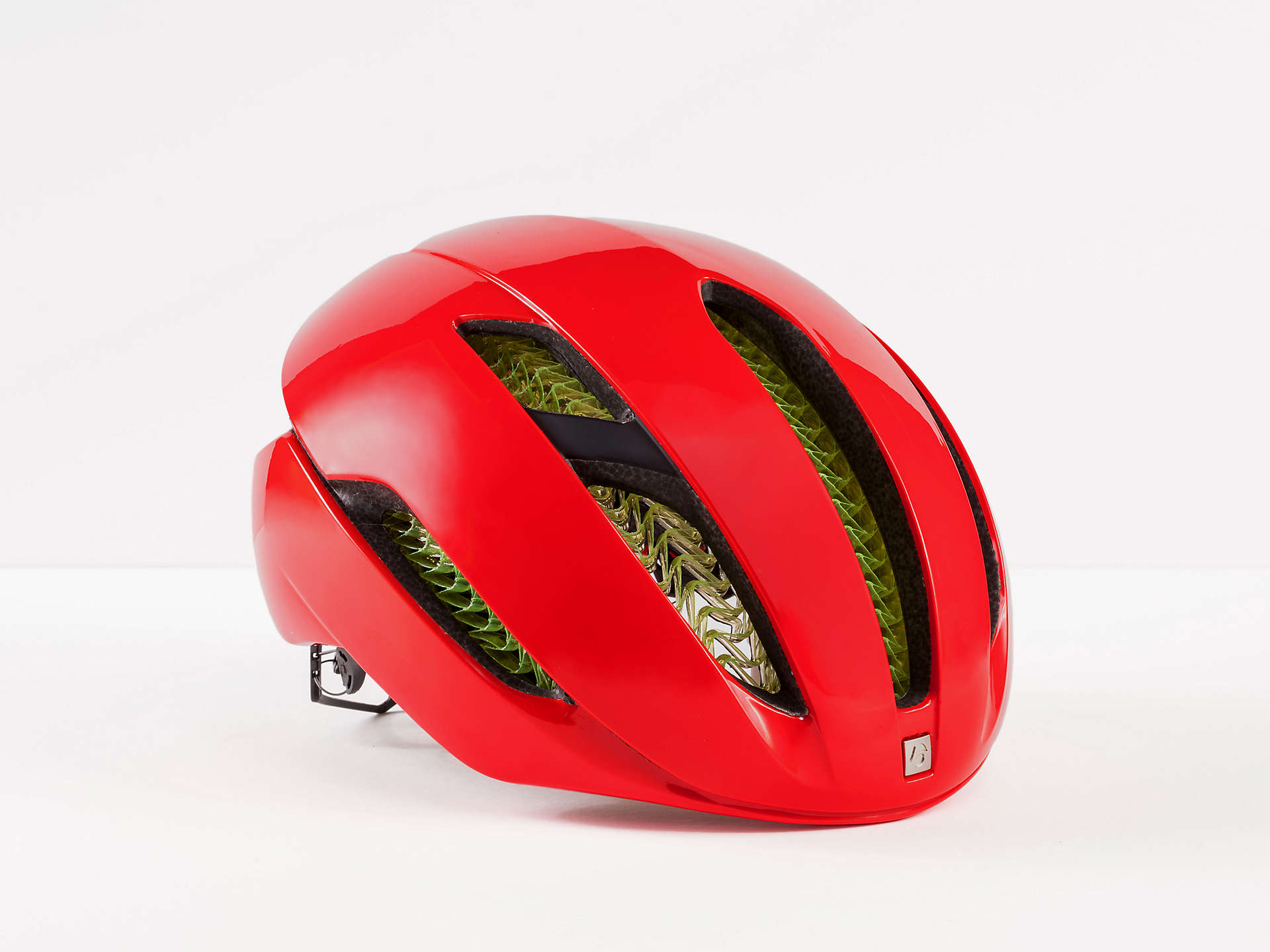 Bontrager XXX WaveCel Road Bike Helmet
An aerodynamic road bike helmet with advanced WaveCel technology for the best in protection and performance.
A major advancement in the protection against cycling-related head injuries
Bontrager XXX WaveCel delivers high-performance protection and the best in aerodynamics and comfort. XXX is the WaveCel helmet of choice for the Trek-Segafredo men's and women's teams.
WaveCel is a collapsible cellular structure that lines the inside of the helmet. This Bontrager-exclusive technology disrupts the safety standards the industry has accepted for over 30 years.
Product details
1 - WaveCel advanced helmet technology
2 - The Boa® System lets you easily secure and adjust helmet fit with just one hand
3 - Easy-to-use adjustable strap dividers allow for a fine-tuned fit
4 - An aerodynamic shape helps you outsmart the wind and ride faster
5 - Additional NoSweat pad with silicone channel keeps sweat out of eyes for constant clarity
6 - Team Trek-Segafredo sticker kit included with Viper Red, White, and Radioactive Yellow colorways
7 - Crash Replacement Guarantee provides a free helmet replacement if involved in a crash within the first year of ownership
What is WaveCel?
WaveCel is a collapsible cellular structure that lines the inside of your helmet. It works like a crumple zone that absorbs the force of an impact before it reaches your head. Read the study to learn more. You'll never want to ride anything else again.
Virginia Tech validation
All WaveCel helmets received the highest rating from Virginia Tech's third-party testing facility. This unbiased assessment proved Bontrager's WaveCel helmets to be among the highest level of protection available to cyclists with a 5-STAR rating.
Aerodynamic advantage
Each component of the XXX helmet was scrutinized and evaluated to make the helmet as light as possible without sacrificing protection or aerodynamic performance. The XXX helmet has found the ideal balance between protection, aerodynamics and weight to make sure your head and safety is priority #1.
Team sticker kits
Who doesn't love stickers?! With select colorways you can look so pro by adding official Trek-Segafredo decals to your red, white, and visibility yellow XXX WaveCel helmets.