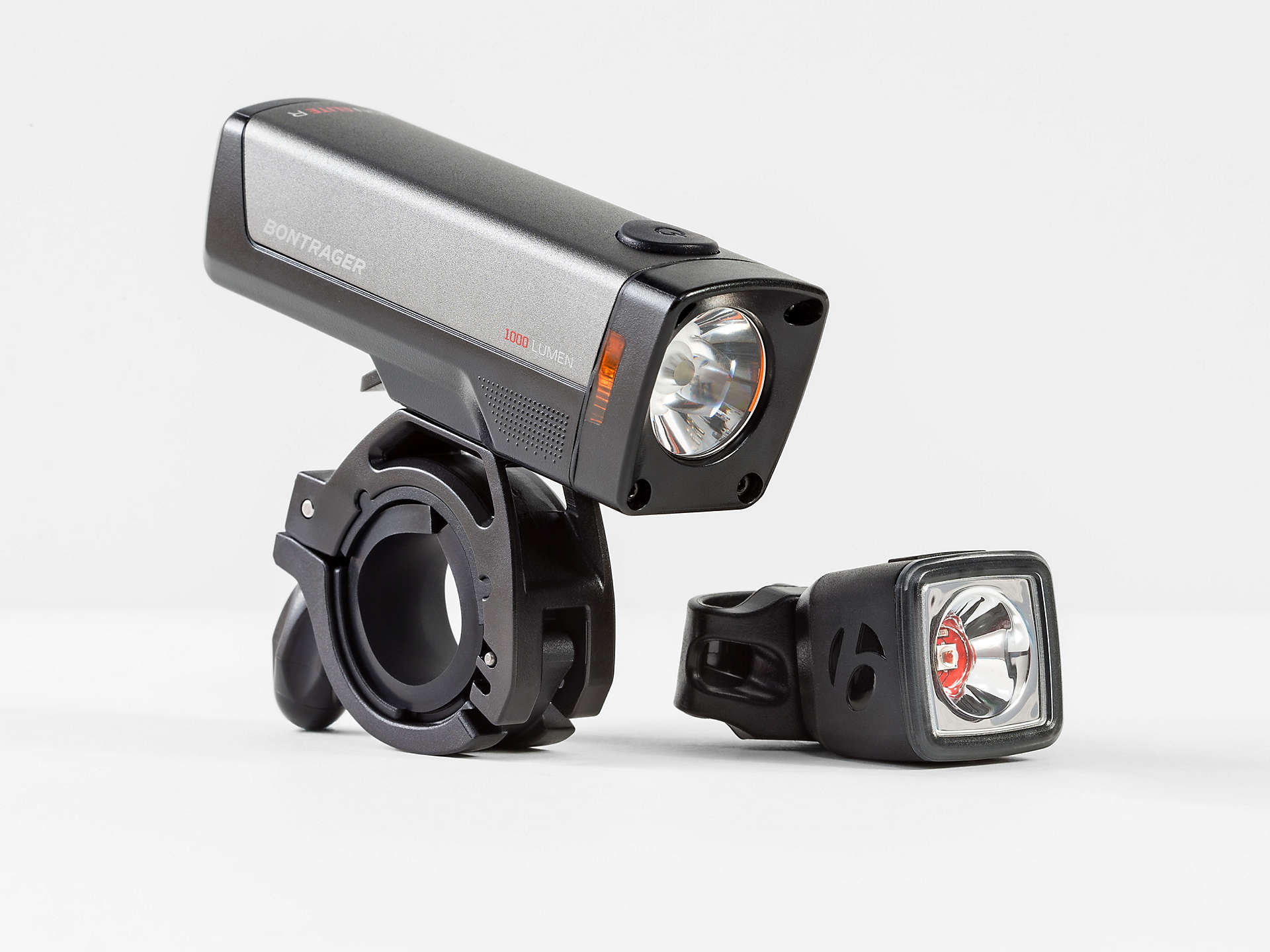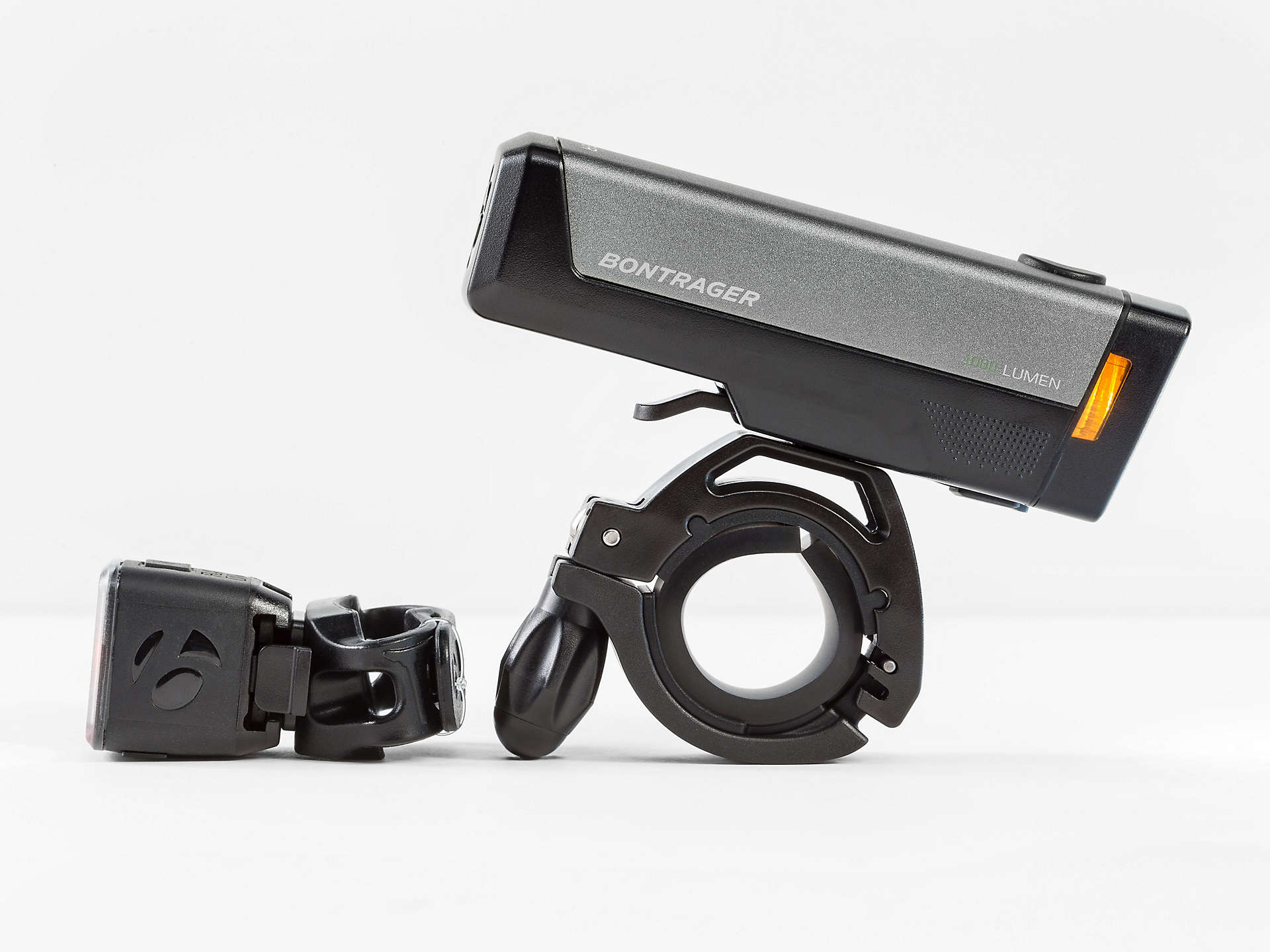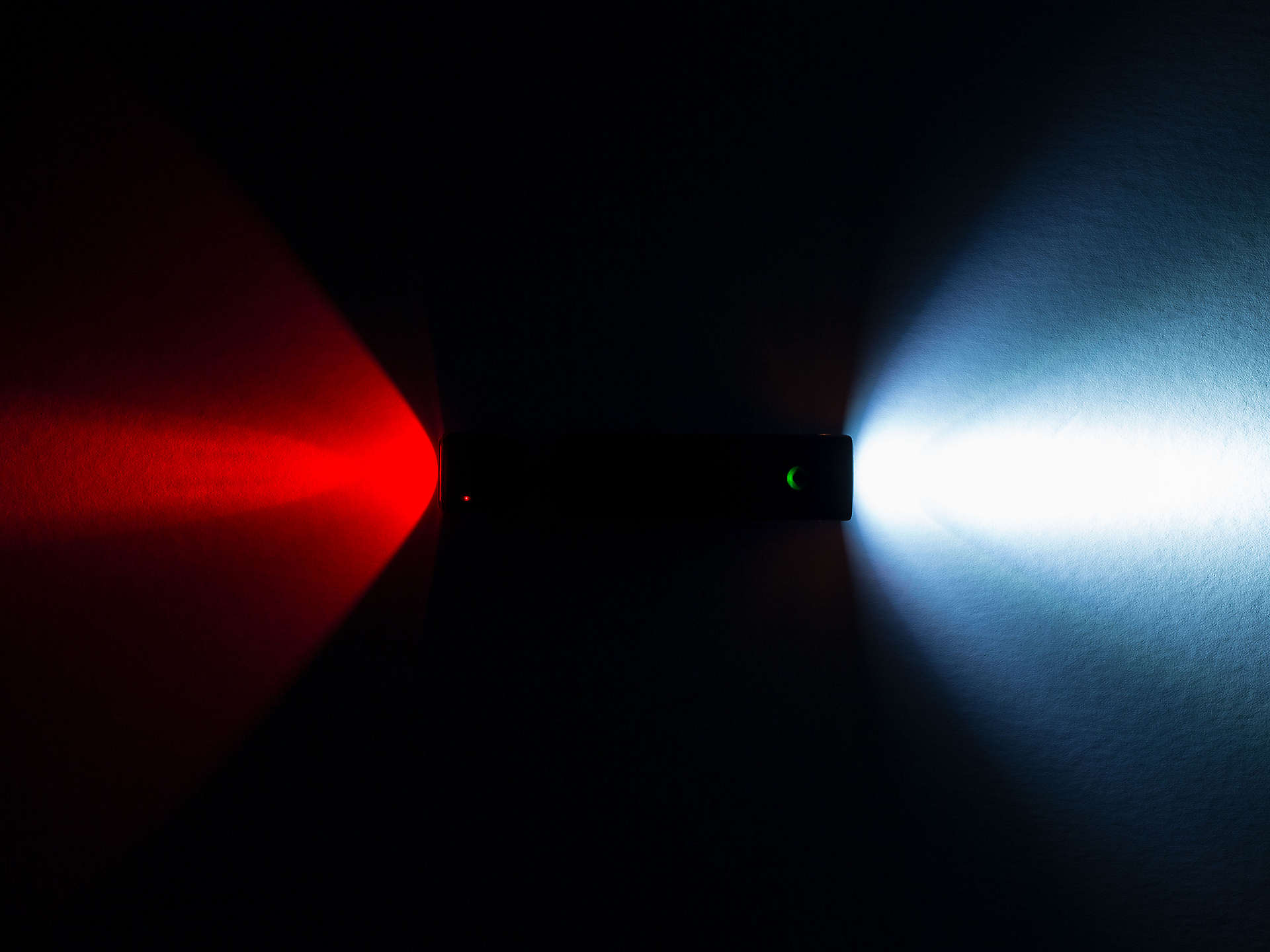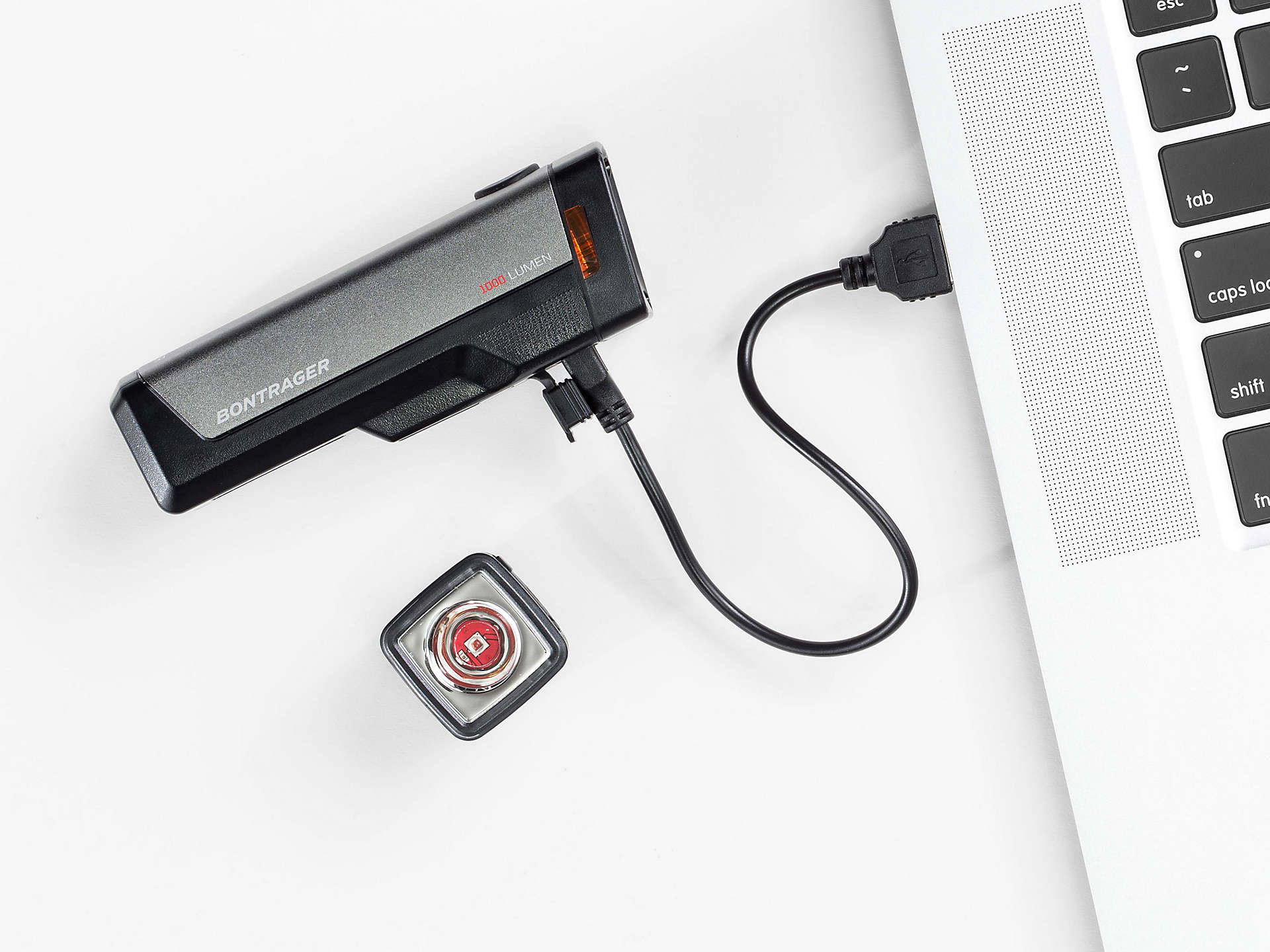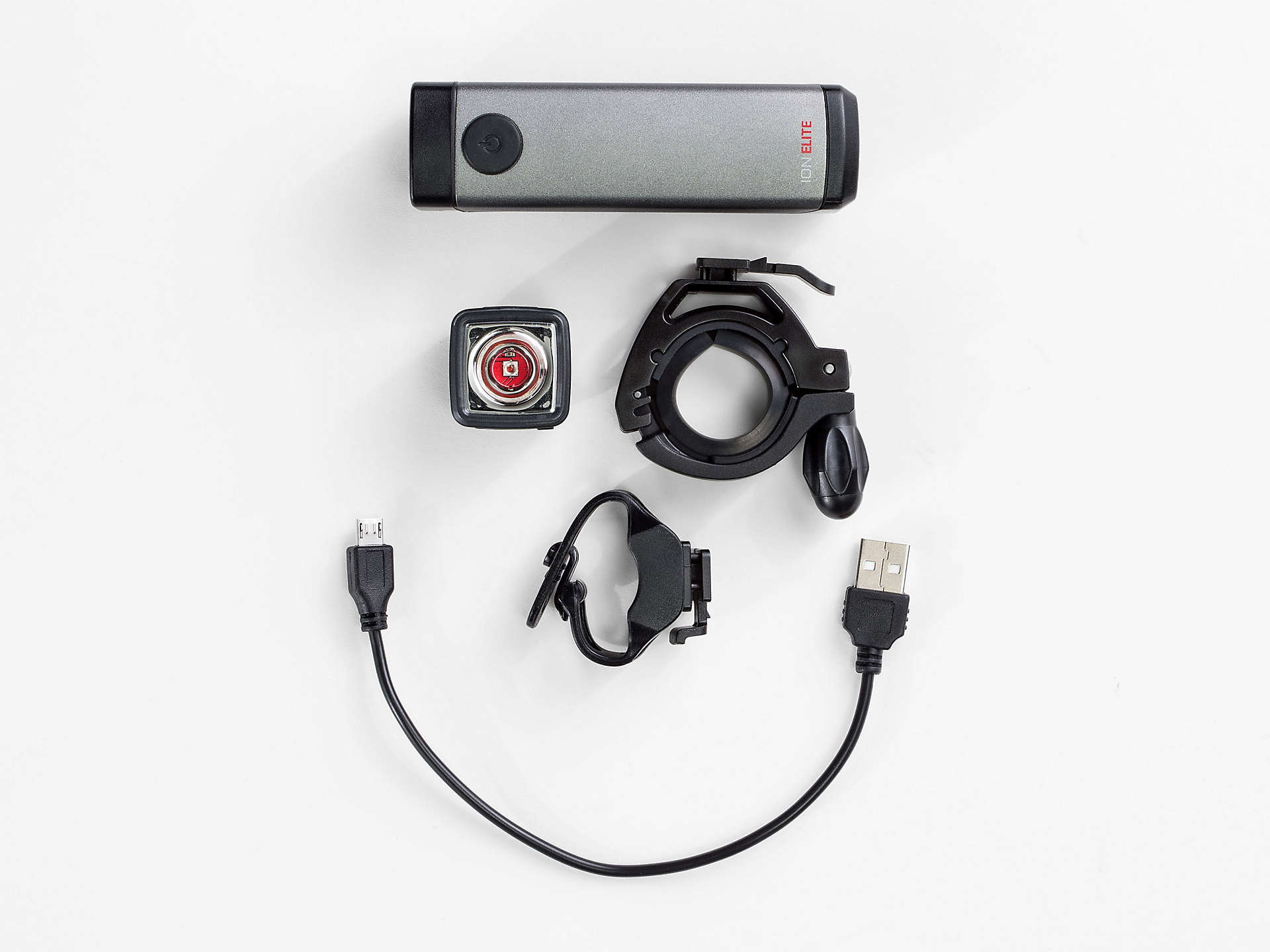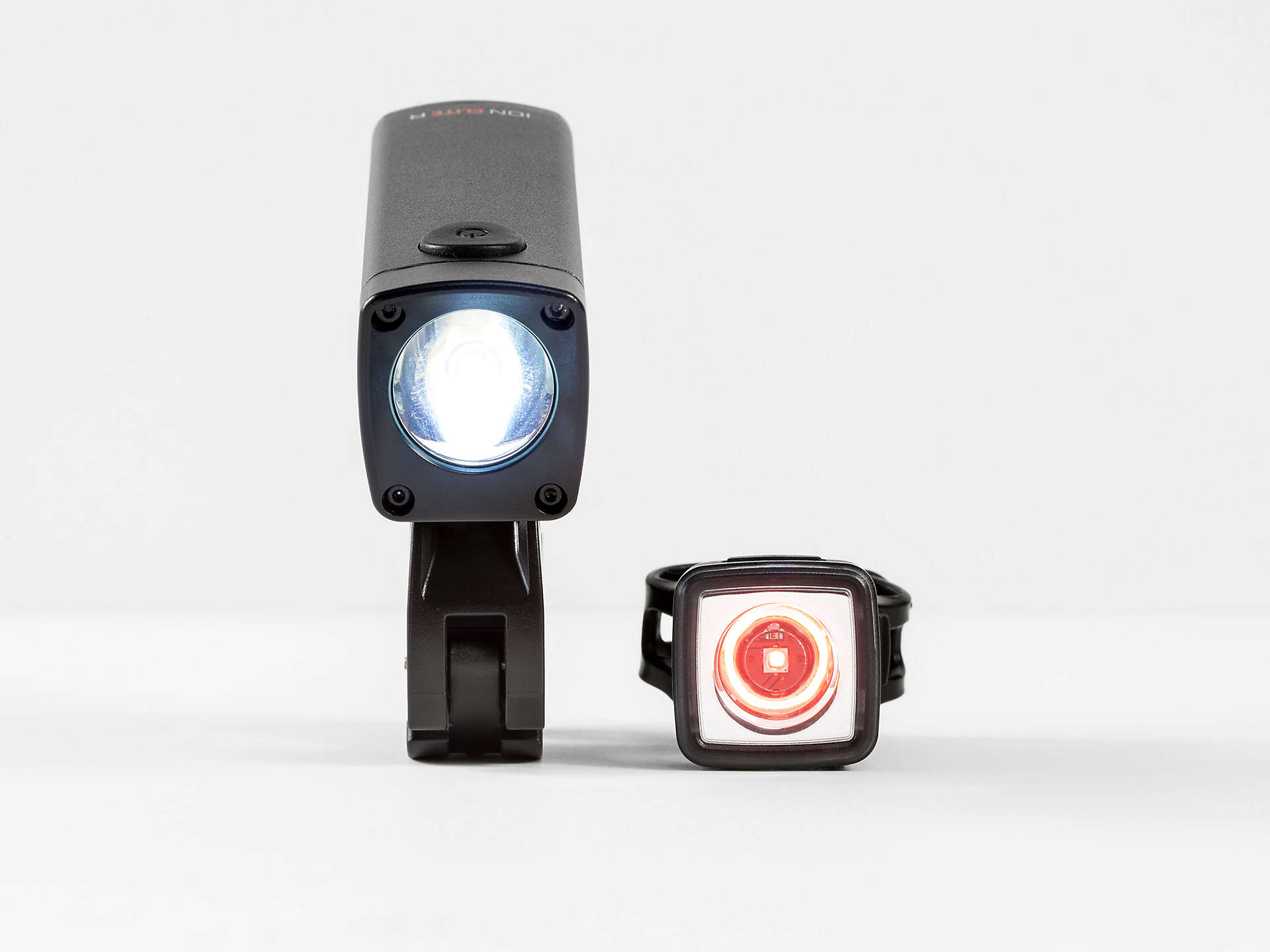 Bontrager Ion Elite R/Flare R City Bike Light Set
Light up your ride day or night with this USB-chargeable bicycle light set ready to be used as a daytime running light or illuminate any trail after dark.
See and be seen
See and be seen with the Ion Elite R / Flare R City Set. The Ion Elite R provides enough power to light up any road or trail, and the Flare R City gives you the added safety of a rear daytime running light. Both are USB-chargeable and feature distinctive daytime flash settings that are visible from up to 2km away.
Product details
1 - Ion Elite R provides a powerful beam that lights up the full width of any road or trail
2 - Flare R City provides a wide visibility angle ideal for streets and paths
3 - Specifically designed focus, flash, and range patterns offers ultimate daytime visibility
4 - Easily attaches to your handlebars, helmet, or bike mount
5 - Includes Ion Elite R, Flare R City, adjustable hard mount, quick connect bracket, and micro USB charging cable
Ion Elite R / Flare R City Light Set
Stay trail-ready and daytime-visible with this powerful light set.
Flare R City
Designed to be daylight visible with a 120 degree beam spread that's perfectly suited for city and urban riding.
Ion Elite R
A 1000 Lumen, USB-rechargeable front light with enough power to light up any road or trail. It can be seen from 2km as a Daytime Running Light.
Daytime running lights
Research suggests that riding with a daytime-visible flashing light is the single best product solution for making a cyclist more noticeable.
Not all lights are created equal
The distinctive flash, focus, and range of Bontrager's Daytime Running Lights are designed to cut through distractions and capture a driver's attention from a meaningful distance.
Blendr integration
Blendr compatibility makes clean installation on any bike a breeze.
Rechargeable - Yes
Battery - 5000Li-Ion
Weight - 214g