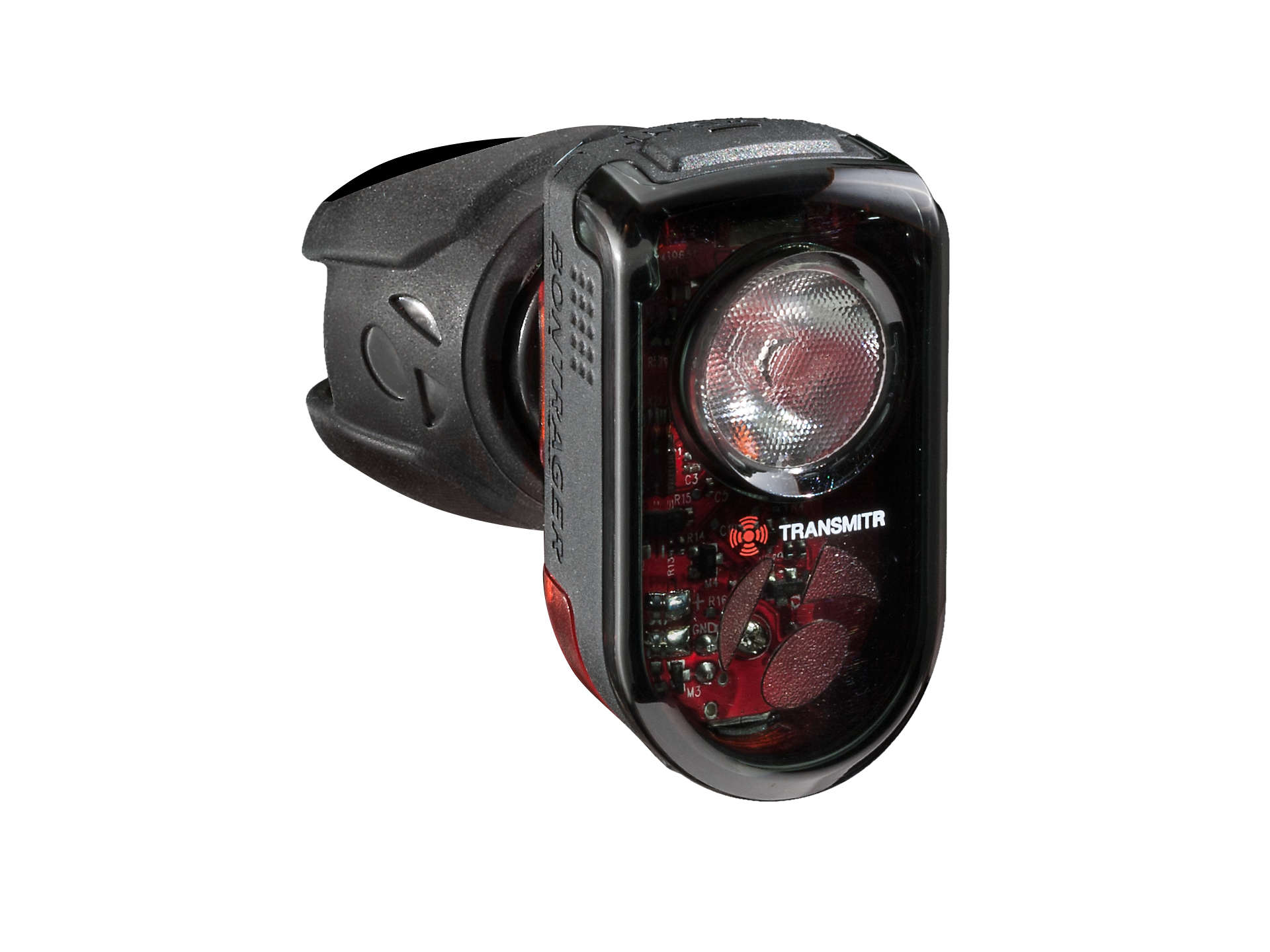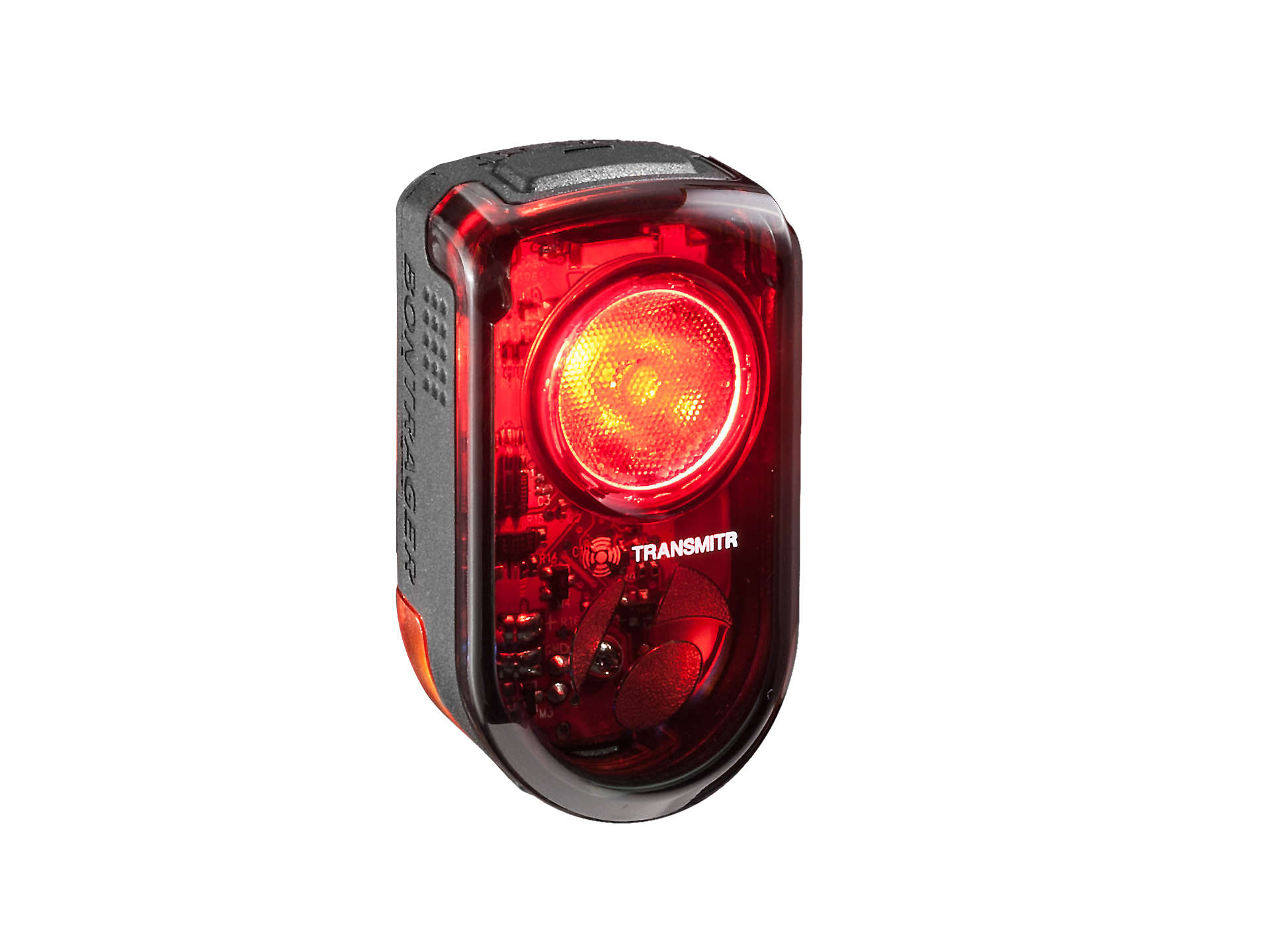 Bontrager Flare RT Rear Bike Light
Transmitr-ready for the convenience of wireless control. Visible over 2 kilometers away, day or night.
Daytime visible from up to 2km away
A tail light from the future that makes every ride safer, the Flare RT is ANT+ enabled to partner with the brilliant Transmitr wireless control. Boasting 65 Lumens of 270 degree visibility, Flare RT is the first tail light designed for daylight visibility, easily seen from up to 2km away.
Product details
1 - Use Transmitr for wireless on/off, battery status, turn signals, and mode selection
2 - 65 Lumens provide visibility from over 2km day or night
3 - Be seen with balanced optics designed for 270 degree visibility near and far
4 - Two daytime visibility modes, two night modes, and turn signal capable
5 - Day modes: 65LM flash-5.75hrs, 35LM all-day-10hrs, 25LM steady-4.5hrs
6 - Night modes: 65LM flash-23hrs, 5LM steady-21hrs
7 - Battery save mode at 5% life helps ensure a safe ride home with depleted battery
8 - Includes Quick Connect bracket and USB charging cable
Specifications
Rechargeable - Yes
Battery - 570 Li-Ion
Weight - 60g